Featured Projects
Renewable Diesel Plant
EPCm for Renewable Diesel Plant in Southwest United States
A major public refining company solicited KPE's help for the development and execution of a 9,000 BPSD Renewable Diesel Unit (RDU) using licensed technology. The project is a key component of the client's strategy to reduce their carbon footprint and achieve sustainability goals, while addressing the increasing demand for renewable fuels.
The client wanted to capitalize on KPE's vast experience and expertise in the design and installation of hydroprocessing units as they formulated plans to enter the Renewables Fuels space, which would be accomplished through the designing of an RDU to operate in the southwestern United States.
Work performed by KPE during the project development phases (FEL-2/3) in 2020/2021 allowed the client to obtain key commercial and technical information for the project, including capital costs, design requirements, feedstock impacts and required infrastructure. This enabled the client to confirm project economics and to make needed adjustments to the RDU design to enhance feedstock and operating flexibility.
KPE's full scope for the project includes detailed engineering design, procurement services and construction management support (EPCm) and the project is set to be operational before the end of 2022.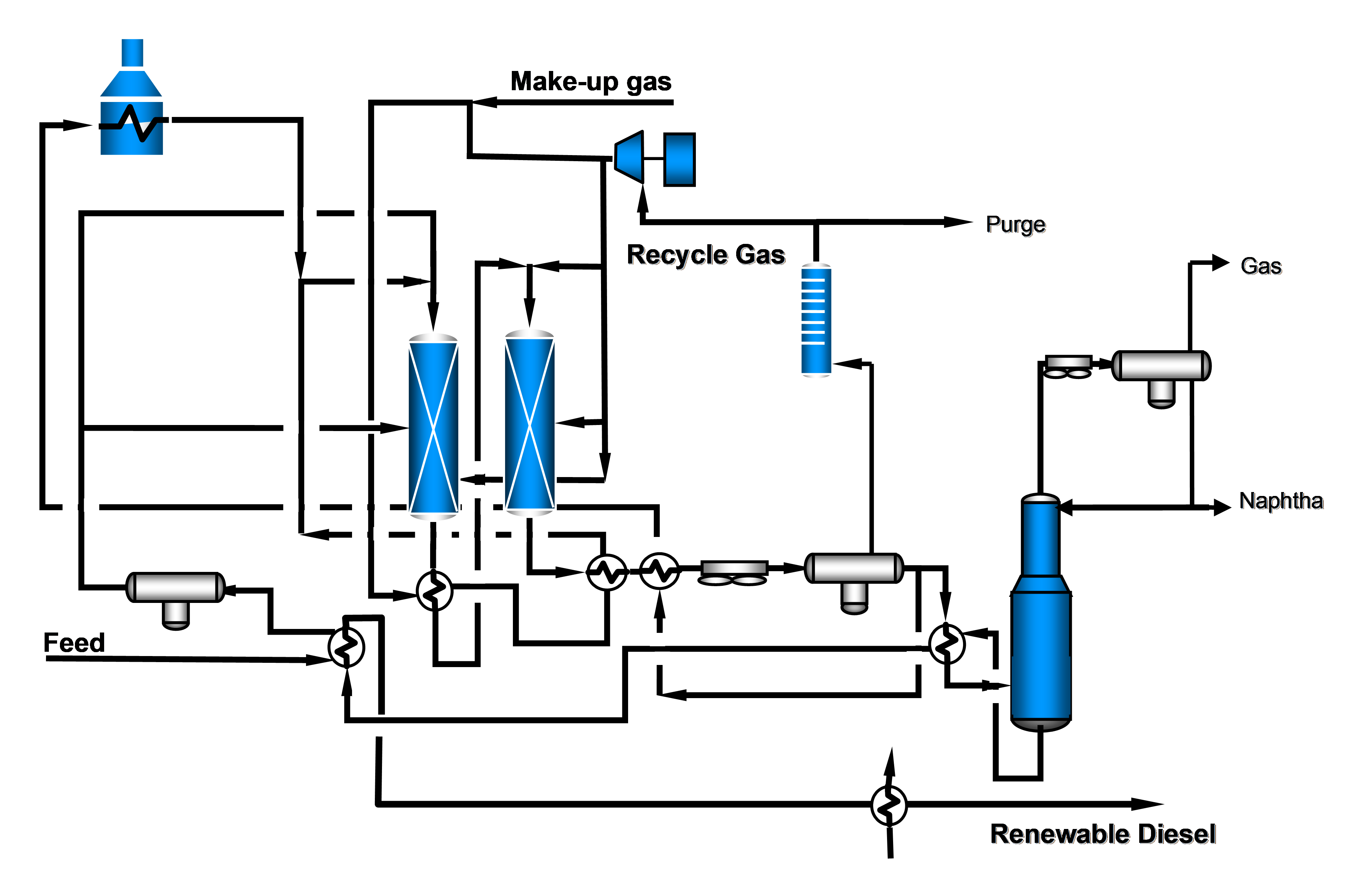 Pictured above: A process flow diagram (PFD) for a renewable diesel unit.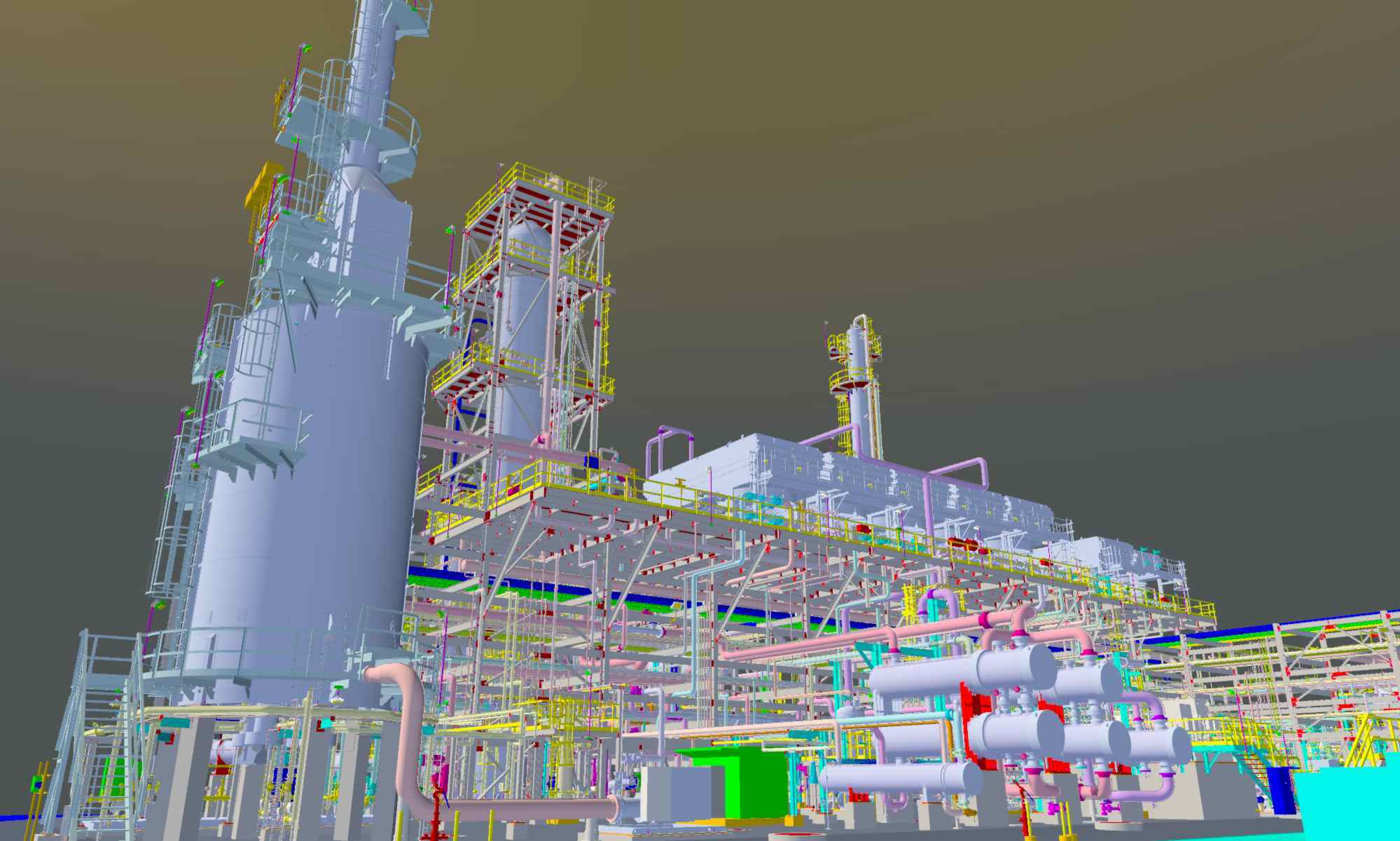 Pictured above: A piping design sketch of a renewable diesel plant.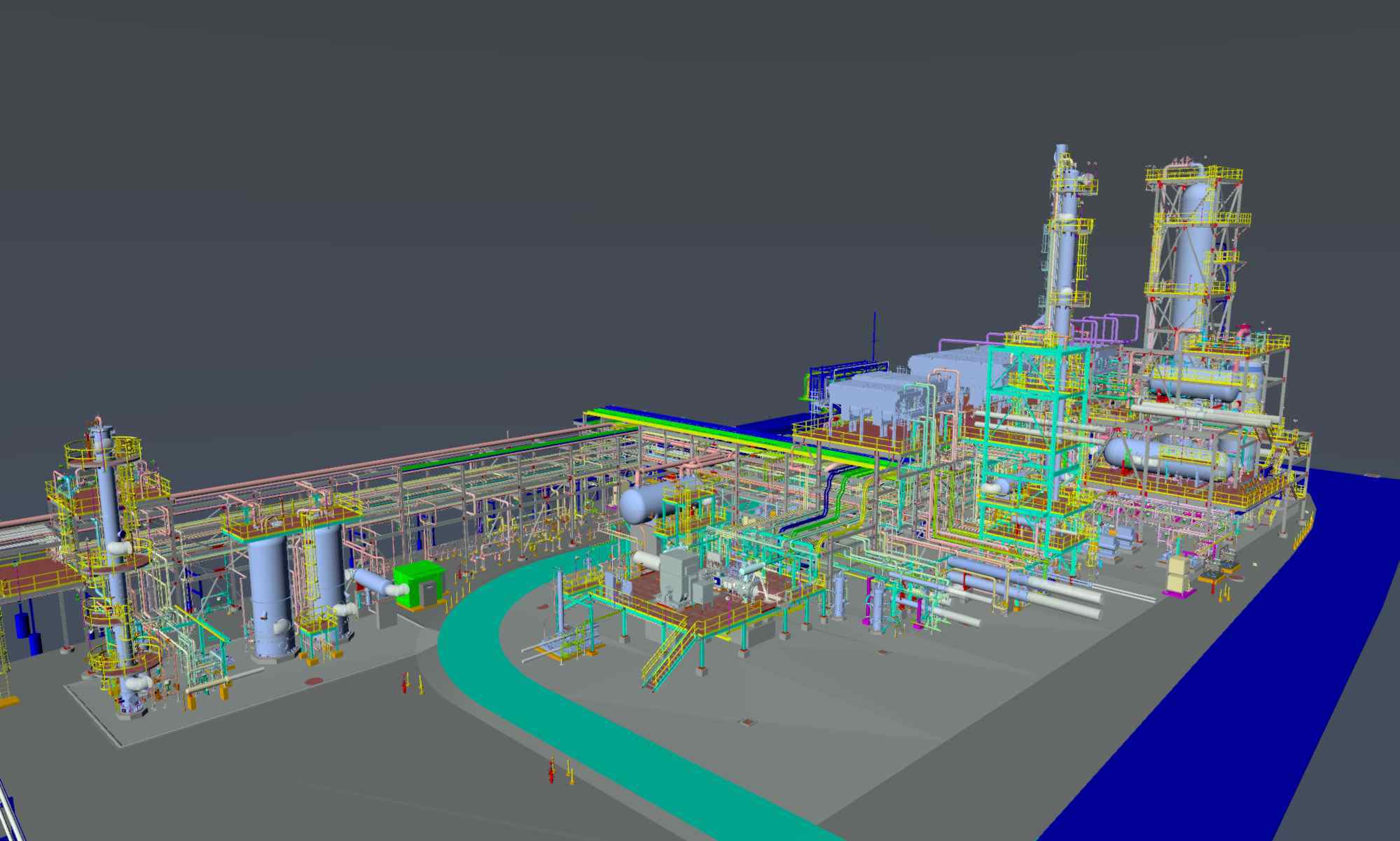 Pictured above: A piping design sketch of a renewable diesel plant.
Tyler, Texas– 3.17.2020 – KP Engineering ("KPE") has been awarded an EPCm contract by Artesia Renewable Diesel Company LLC, a wholly owned subsidiary of HollyFrontier Corporation (NYSE: HFC) to provide engineering, procurement services and construction management (EPCm) for the on-site portion of a new Renewable Diesel production facility.

KPE has taken a leading role in supporting Renewable Diesel and Hydrogen/Syngas projects. KPE's vast experience and technical expertise in hydrotreating and hydrogen generation has allowed several companies to rely on KPE for the supply of desired commercial and technical information.