KP Engineering Appoints Chris Eley as EVP, Global Business Development
KP Engineering Appoints Chris Eley as EVP, Global Business Development
March 31, 2022
HOUSTON (Mar. 28, 2022) – KP Engineering, LP (KPE), a leader in the design and execution of customized EPC solutions for the refining, syngas, hydrogen and renewable fuels industries, has named Chris Eley as its new Executive Vice President, Global Business Development.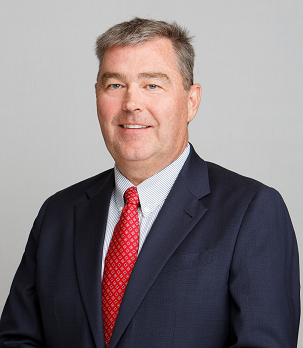 With extensive leadership experience in sales, marketing and business development of international projects for the refining, petrochemicals, syngas and LNG markets, Eley will be responsible for leading KPE's sales and marketing efforts in refining, petrochemicals, syngas and renewables as the company grows. He joins KPE from Petro-Chem Development Co., acquired by Axens of France in 2018, where he served as President and CEO since 2012. Prior to that, he served as its Senior Vice President, Sales & Marketing, from 2006 until 2012. In 1990, he was one of five people that founded KTI Corp.'s Houston fired heater business, where he remained in various roles until his departure for Petro-Chem Development in 2006.

William E. Preston, KPE's president and CEO, said, "Chris makes a great addition to our team at KPE. His vast experience in refining, petrochemical, syngas and LNG projects around the world will bring value to the strategic focus of our clients, while his relationship-driven approach will uphold our core value of business integrity."

Eley commented, "I am excited to put my extensive experience in growing a business to work at KPE. I look forward to working with the entire KPE team, as well as our clients, technology licensors and partners as we continue to grow our footprint and add value to new clients' operations around the globe."

Eley holds a degree in mechanical engineering from Texas Tech University.

###

About KP Engineering: KPE's mission is to provide value-based engineering, procurement and construction solutions to the refining, specialty chemical and renewable industries at a price that enables our customers to achieve their safety, economic, environmental, and performance objectives. We accomplish this through rigorous engineering processes, a streamlined accessible organization, superior project execution and a commitment to excellence. To find out more, visit www.kpe.com.


MEDIA CONTACT:
Rachel Bonnette
Marketing Manager, KP Engineering
[email protected]