KP Engineering Appoints Mahesh Thadhani as Senior Vice President of Business Development
KP Engineering Appoints Mahesh Thadhani as Senior Vice President of Business Development
November 29, 2021
HOUSTON (Nov. 29, 2021) – KP Engineering, LP (KPE), a leader in the design and execution of customized EPC solutions for the refining, syngas, hydrogen and renewable fuels industries, has named Mahesh Thadhani as senior vice president of business development.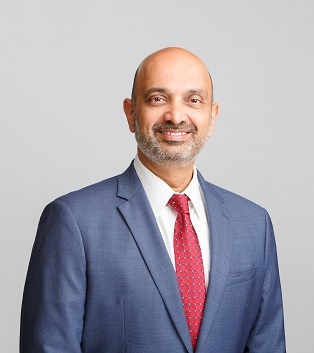 Based in Houston, Thadhani will be responsible for managing key client relationships and growing KPE's client base through careful strategic planning. He brings almost 30 years of experience in vice president, business development and engineering roles for companies including Wood plc., URS Corp., CH2M HILL and Fluor. He also continues to serve on the Executive Advisory Committee for the Engineering, Construction and Contracting (ECC) Association.
William E. Preston, President and COO of KPE, said, "We are excited to welcome Mahesh to our team. He brings a keen focus on customer relationship quality, which aligns with our core values of respect and integrity. His deep experience in the global refining, renewable fuels, and chemicals markets coupled with his leadership in the engineering and construction industries will reinforce our ability to seamlessly execute on our clients' energy needs."
Thadhani commented, "I look forward to leveraging my many years of global experience in the engineering and construction industry in this new role, working alongside KPE's highly qualified and experienced engineers and designers. Together we will work to exceed the expectations of our clients while growing our global customer base."
Thadhani holds a B.S. in Chemical Engineering from the Georgia Institute of Technology in Atlanta, Georgia, U.S.

###

About KP Engineering: KPE's mission is to provide value-based engineering, procurement and construction solutions to the refining, specialty chemical and renewable industries at a price that enables our customers to achieve their safety, economic, environmental, and performance objectives. We accomplish this through rigorous engineering processes, a streamlined accessible organization, superior project execution and a commitment to excellence. To find out more, visit www.kpe.com.


MEDIA CONTACT:
Rachel Bonnette
Marketing Manager, KP Engineering
[email protected]