KP Engineering To Present Keynote Address At The 2018 AFPM Cat Cracker Seminar
KP Engineering To Present Keynote Address At The 2018 AFPM Cat Cracker Seminar
August 17, 2018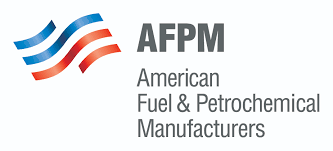 Houston, TX – KPE's Senior VP of Process Engineering, Phillip Niccum, has been selected to deliver a technical presentation on fluid catalytic cracking (FCC) unit technology at the American Fuel & Petrochemical Manufacturers (AFPM) Cat Cracker Seminar to be held August 21 – 22, 2018 in Houston, Texas. The oral presentation will be given on the first day of the meeting, August 21st, at 9:00 a.m. (CST).
Mr. Niccum's presentation, titled 'FCC: Driven by Competition, Fueled by Trial', describes early petroleum cracking processes for creating gasoline as a precursor to the development of fluid catalytic cracking in the early 1940's. From these beginnings, the evolutionary path to the modern FCCU is presented with an emphasis on changing feedstock availability and product demands, competition among licensors, and adaptations for protecting the environment.
With over 38 years of engineering and management experience, Mr. Niccum has been granted 17 patents in the U.S. for his work and has authored dozens of publications for major industry conferences and trade journals on the subject of FCC technology. Niccum is among dozens of experts selected to present on FCC operations at the AFPM Cat Cracker Seminar.
This seminar provides a forum for refiners to meet and share information on the technological advances and regulatory developments that affect the design, operation, and maintenance of FCC units. The program includes a Q&A session with a panel of experts and a number of workshops organized in three topic tracks. This enables attendees to focus on a particular aspect of FCC operation or to attend workshops that cover a broader range of interests.
About AFPM
The American Fuel & Petrochemical Manufacturers (AFPM) is a trade association representing high-tech American manufacturers of virtually the entire U.S. supply of gasoline, diesel, jet fuel, other fuels and home heating oil, as well as the petrochemicals used as building blocks for thousands of vital products in daily life.
About KP Engineering
KP Engineering, LP provides value-based EPC solutions to clients in the refining, midstream, chemical, and syngas industries. KPE provides a full range of EPC services and specializes in fixed-price contracting. KPE combines technical expertise and deep experience with an integrated engineering and project management approach to deliver cost-effective projects to markets such as domestic refiners, natural gas processors, chemical manufacturers, and storage terminal operators.